Welcome to Pittman & Associates
Headed by Dan Pittman, an Accredited Public Relations (APR) professional, Pittman & Associates, Inc. is a dynamic Southern California-based organization with a wealth of practical public relations and marketing communications experience.
The award-winning firm's philosophy is a simple one. Just as a first impression can only be made once, a successful plan must be well conceived and then well executed the first time. It must gain traction instantly and be sustainable over time as interest builds.
To achieve maximum ROI, the firm places a special emphasis on gaining "earned media" for its clients through effective public relations and promotions in the consumer, business-to-business, healthcare, and high-tech arenas.
Pairing with other senior marketing communications professionals, including publicists, art directors, advertising copywriters, media planners and others, Pittman & Associates can assemble a talented, energetic and objectives-focused team ready to meet any challenge.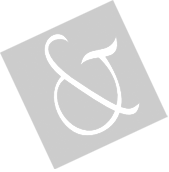 Perhaps that's why satisfied clients stay with the firm year after year.
As important, the firm has created a culture of creativity and respect that inspires employees and clients alike. Please read on to learn about what Pittman & Associates can offer you.
As components of comprehensive marketing communications plans, effective public relations programs can significantly further awareness and sales goals, thus generating higher revenues, larger market share and faster return on investment.
Our communications services include strategic planning, public relations copy writing, media relations, investor relations, crisis communications, and special event planning and execution.
The services we provide begin with strategic counsel - establishing goals, identifying target audiences, and creating compelling messages. Then we determine ways to reach those targets effectively, implementing our plans and obtaining quantifiable results.
We can bring to bear the most effective editorial tools, ranging from pitch letters, fact sheets, and message points to written and electronic news releases, bylined articles, speeches and much more. The firm is prepared to act as our client's news bureau - implementing a thorough media outreach plan, fielding and responding to media inquiries and providing media follow-up services.