As president of Pittman & Associates, Inc., Dan Pittman has more than 27 years of public relations experience on both the agency and client sides of the profession. He has worked on international, national and regional accounts for companies in a variety of industries and endeavors. His strengths include developing and executing innovative marketing communications plans that generate awareness for his clients.
Prior to establishing his own successful public relations practice in 1999, he held senior positions at BSMG Worldwide Public Relations and at a several full-service agencies, including Bozell Worldwide; Salvati Montgomery Sakoda; Cochrane Chase, Livingston; and Cunningham & Walsh.
His corporate background includes public relations roles with Toyota Motor Sales, Inc., the National Hot Rod Association, and the California Dental Association.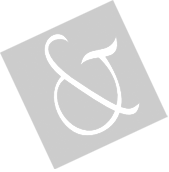 Dan has worked with clients ranging from Yamaha, Sony, Experian, Merck, and Pfizer to Hoag Hospital, Western Medical Center, the St. Joseph Health System, Children's Hospital of Orange County, the California Department of Health Services (Nutrition Network and Latino 5 a Day), to Western University of Health Sciences, Hilton Corporation, The Irvine Company, Barratt American, Air Touch, Singapore Airlines, Fatburger, the Hard Rock Café, Carl's Jr., IHOP, Fatburger and Taco Bell, to name a few.
He has also provided public relations services for the Orange County Performing Arts Center, the Philharmonic Society of Orange County, South Coast Repertory Theatre, American Heart Association, Vantage Foundation and Orange County's United Way.
He began his career at the Associated Press (Chicago/Los Angeles bureaus) and holds a B.A. Degree in English from Arizona State University and a Master's Degree in Journalism from University of Southern California.
Dan is accredited by the Public Relations Society of America, and has won numerous awards for successful public relations campaigns.