Our Clients
At Pittman & Associates, we represent clients in many different industry segments. We don't specialize in any one area. As a result, we are able to capitalize on cross-industry experience to offer a broad range of creative ideas and innovative solutions.
Here are just some of the clients the firm represents:
Fatburger Restaurants - As L.A. as the freeway, Fatburger is now lighting up grills around the nation with public relations support from P&A.
Western University of Health Sciences - Home of Southern California's first and only college of veterinary medicine, WesternU has tapped P&A to increase awareness and achieve fundraising goals.
Pasadena City College - Radio campaigns created by P&A have aired on L.A.'s top stations to help meet enrollment goals.
Costa Mesa Conference & Visitor Bureau - PR and promotional strategies to brand Costa Mesa as the center of culture and tourism in the O.C. have achieved a 600 percent ROI and filled local hotels.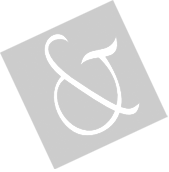 Ayres Hotel Group - One hundred years old and counting, this family owned chain of European-style boutique hotels employs P&A to increase awareness based upon a legacy of building in Southern California.
Rutan & Tucker - California's largest law firm headquartered in Orange County has paired with P&A to help build market share and increase awareness for the nearly century-old firm.
Experian - One of the nation's three credit bureaus and a data powerhouse, Experian utilizes P&A for a variety of public relations, promotions and copy writing services.
HighMark - This West Coast office seating products company relies on P&A for effective trade media relations.
JADTEC Home Security - A low-price, h igh-quality leader in the home and company security field, this 10-year-old organization has employed P&A to undertake a comprehensive marketing communications campaign.
We would be honored and delighted to add your organization to the roster.